TRIMURTI: The best manufacturer and supplier of ready mix cement plaster - Bikaner
Friday, 15 July 2016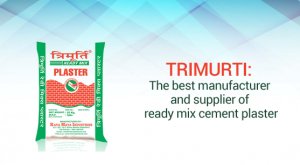 Contacts

trimurti products

18001200620
Item description
India's best cement plaster is here! The best quality cement plaster is selling like hot cakes and you must grab your packet before they are off the shelf. TRIMURTI is the most reliable supplier and dealer of cement and cement plaster. The ready mix plaster is manufactured using computerised batch process and in a modern dry mix plant making the plaster very high in quality.

Say goodbye to job site mixing practices and hardships; it is now easy to mix and apply the plaster making the construction process easy and pain free. Do not miss the opportunity of buying the ready mix cement plaster that is easy to mix and easy to use.

Visit the website for more details!