Trimurti Plaster of Paris: For Extra Finish and False Ceiling - Bikaner
Friday, 16 September 2016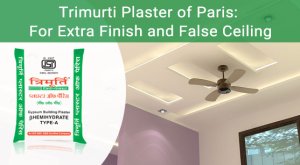 Contacts

trimurti

18001200620
Item description
Who does not want their house to look like a masterpiece? I guess everybody including you and me. But making your house stand tall in interior and look like a masterpiece will take a lot of effort. Effort does not mean to work as a labour but finding one of the best plaster of Paris companies in India whose product can stand tall on your needs.

Therefore, without giving a second thought, consider Trimurti Products. The company is ISI certified with certification from its user. Understanding the needs of its clients, it has produced a flawless range of varieties.
For better insight, just visit its official website!!